---
How to Make a Noise Complaint: The Stress-Free Guide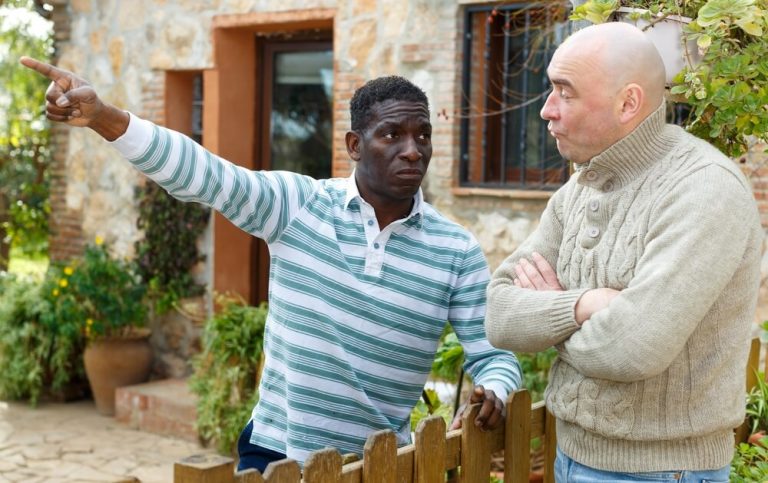 When a neighbour is creating a regular noise nuisance that is interfering with how you go about your day, you can begin to feel like you are no longer comfortable in your own home.
But not only do noisy neighbours take a toll on our mental health, but the stress of making a noise complaint can just make it all the worse. Many people assume that they need to call the police to report a noise complaint, but in reality, unless it's a raging party affecting the whole community, the police are unlikely to get involved with neighbourly disputes and it is your council that is more likely to take a course of action – but even that isn't always the case.
If your neighbour is frequently creating a noise nuisance, before allowing them to get the better of you, try these 7 steps to a stress-free resolution that will both preserve your sanity and keep your relationship with your neighbour a positive one.
UK Noise Complaint Laws and Regulations
In the UK, you can make a 'statutory nuisance' noise complaint to the council at any time of the day or night, although as you might expect, complaints at night are a lot more likely to be actioned by the council than those during the day.
Statutory nuisance noises are decided on a case-by-case basis but typical complaints include loud parties, frequent playing of loud musical instruments, loud music, and consistently barking dogs.
The criteria for a noise being classified as a statutory nuisance is as follows:
Interferes substantially and unreasonably with an individual's use or enjoyment of their home.
Will injure or is likely to injure health.
If you don't think that your noise problem classifies as a statutory nuisance it is possibly still actionable by the local council if it is in 'night hours' which are lawfully between 11pm and 7am. In these instances, warning notices can be enforced for valid complaints between these hours.
The 7 Steps To Dealing With A Noisy Neighbour & Making a Noise Complaint to The Council
In the majority of instances, complaints will be resolved in the first few stages, but there is lots of support available if you need to take it any further. Just remember, in situations like this that are literally very close to home it's always better to 'kill them with kindness' than burn bridges and make your living situation uncomfortable in the long run.
#1 Chat to your neighbour (if you feel safe doing so)
It is always recommended that the first step should be to open a conversation with your neighbour. In many instances, they might be unaware of the nuisance they're causing or be embarrassed about it and you'll find that the noise will quickly stop.
But, if you feel at all unsafe approaching your neighbour or know you won't be able to keep your cool then DO NOT make direct contact with them and instead proceed to the next step.
EXPERT ADVICE:
As you might expect, tensions can run quite high when bringing up a noise complaint and your neighbour could get defensive in the heat of the moment. To try and minimise the risk of the conversation going sour, it's a good idea to not speak to your neighbour during the 'nuisance', for example, mid-party when there is alcohol involved.
The best time to speak to a neighbour is when you are feeling relaxed, and you can tell them clearly what noise they made and how it disturbed you. It's a good idea to talk about how you didn't think they were aware that you could hear the noise to make them feel less victimised or embarrassed by you confronting them, or even time it with taking over a parcel!
#2 Create a record of the noise
If the noise doesn't stop after you've spoken to your neighbour, or if you don't feel comfortable speaking to them, then the next step is to keep a record of it. This written record should include the day, exact time and type of noise being caused in the most detail possible so that you have the full picture for the later stages.
#3 Contact your neighbour's landlord
If you live in rented accommodation and share a landlord, share a housing association, or otherwise know the landlord that your neighbour rents from, then as a next step you can get in contact with them with the findings in step #2. In fact, many contracts in rental properties actually include a clause regarding noise levels and disturbance which is why this step can be very valuable!
#4 Request assistance from a mediation service
A mediation service involves a third party facilitating the conversation between you and your neighbour, which makes it a more formal process without the risk of it getting argumentative or unfair. In some areas, you can self-refer to a mediation service online from your local council. Otherwise using a private mediating service is the next step – although there will be a fee it is cheaper than taking independent legal action.
#5 Raise a statutory nuisance complaint and make a council noise complaint
If the previous steps don't prove any success then it is time to raise the complaint to the council to see if they can take action against it as a statutory nuisance, or at least issue a warning notice. You can easily do this online and using your notes from step #2 for reference will really help to build your case.
#6 If the complaint is dog-related, contact the local dog warden
As dog barking is an animal-focused complaint, local authorities have designated dog wardens to deal with issues in this area. You can access this service online on the government website and place a complaint there.
#7 Take legal action against the noise in court (As a last resort)
In the rare case that the previous steps don't resolve your complaint you can take legal action against a neighbour. Services such as Citizens Advice give you free legal advice regarding issues such as this, but if you're trying to find a lawyer for a case just try to ensure that they have previous successes in neighbour disputes as a priority.
Especially when you own your own home, noisy neighbours can come and go, and you might feel stuck in a cycle of repeating noise complaints. If this is the case, then soundproofing is an investment you need to be making to regain control of your neighbour's noise levels and your own mental wellbeing. Whatever your problem, get in touch with us and we'll recommend the right soundproofing solution for you.